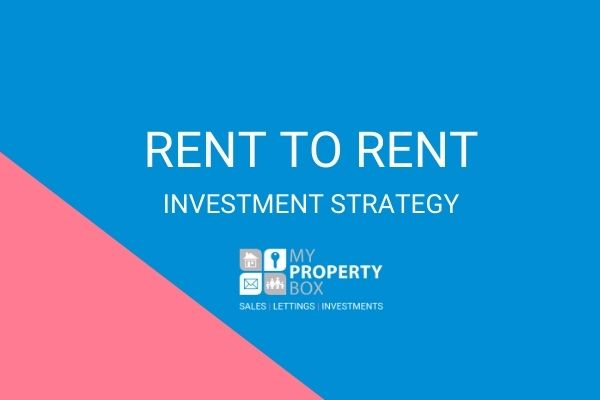 What is it?
Rent toRent – a strategy commonly overlooked by investors, solicitors & agents. Rent to Rent is the process of renting a property from a landlord and then letting it out again for a higher rate.
Before doing this, you will need to have agreed upon a guaranteed amount of rent you will pay each month to the landlord. As the investor, you usually sign the landlord up for between 2-5 years meaning that the landlord is guaranteed to receive your rent during this time irrespective of whether you've managed to let the property or not.  Therefore, incentivising them to charge you a lower rent with no voids, maintenance or hassle!
It can be a great cash builder, as the strategy is essentially no money down and profits are almost instant providing you manage to get it let and don't have costly refurbishment to do. It is so difficult for the average investor to make their first leap if using the conventional 25% deposit buy-to-let mortgage, this can take years to save for, meaning most keen investors will only invest in a couple of properties in their lifetime, this flips investing on its head.
What sort of property?
The property itself will need to be of a certain standard, remember location is key depending on your strategy. The property should be underachieving in some way and not reaching its full potential. You will need to be able to spot this and make an offer. Converting the property into a HMO (letting by the room) where you maximise your profits, or exploring serviced accommodation if the location is desirable are usually two viable options.
Like all investments, it can become hard work especially if the building you are renting requires refurbishment to bring it up to standard.  Make sure the profit you are making justifies any refurb!
Approaching landlords
Approach landlords who tend to be hands-off with their property, they don't want the stress that comes with the maintenance and tenants etc. They may also be lacking the necessary funds to refurbish which would maximize the yields.
Not all landlords will want to be involved in this type of strategy so you need to make sure you are targeting the right type of landlord, and sparking up the right conversations… Nurturing and educating certain landlords definitely takes time and energy but the end justifies the means.
Investors overlook Rent to Rent as its non-conventional meaning that not many landlords or agencies carry experience.
To talk more about Rent to Rent or another investment strategy please give us a call and speak to our Investments Manager – Graham O'Neill, or email graham@mypropertybox.co.uk